Welcome to Rani Jai HSS

Rani Jai Higher Secondary school, the pride of Kannur District, was established in the year 1972, by Adoration Sisters. Now it is a full fledged school with classes upto higher secondary level. The medium is English and it follows State Syllabus. Rani Jai is dedicated to maintaining high academic standards and core values, Our school lays a strong foundation for the students, to inculcate human, social and spiritual values, thus preparing them to be well balanced personalities fit for the society. We provide quality education for our students expecting them to become good citizens of our country and the world at large.
Administration Body

Mother Rosily Jose Ozhukayil SABS
News & Events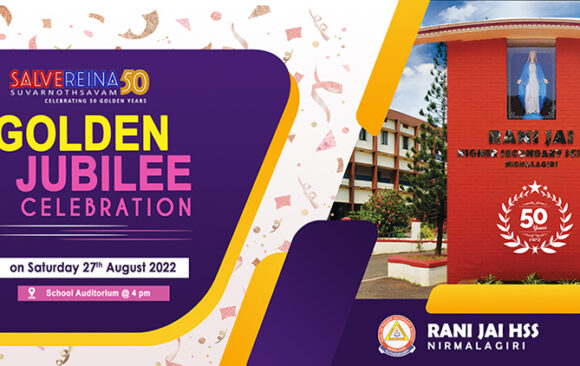 Academic
Golden Jubilee Celebration on 27th August Date & Time: 27th August, 2022 at 4 PM. Location: School Auditorium Click Here...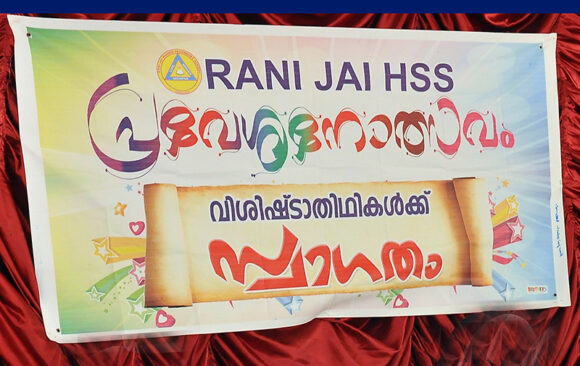 Academic
New Academic Year starts on June 1st 2022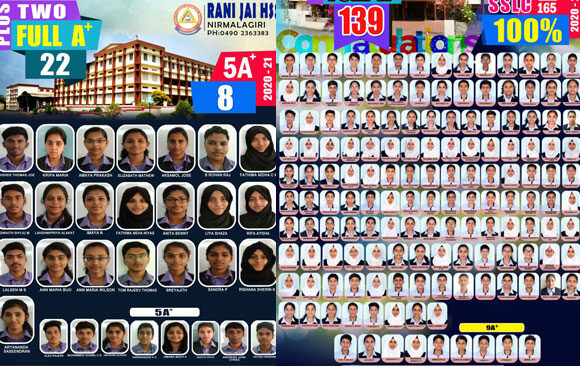 Academic
Our proud students grabbed stunning victory in SSLC and Plus Two Exam.
Parents Say
I can positively say Rani Jai has made my son a better person. It has helped him develop a positive attitude towards his studies
Our Salient Features
The school stands for excellence in academic and co-curricular activities of the students
100
%
It is a family of students, teachers and other members of staff who live in an atmosphere of love, care and respect
100
%
Special coaching to the promising students, remedial classes to the weak students and counselling to all the students
100
%
We encourage student's creative learning ability and eventually crippling their self confidence
100
%
We provide various programmes in the school to help the students to enhance their creative and aesthetic talents
100
%
Success Stories
Rani Jai HSS is a great place for my school experience. I think this is an excellent and safe place, and I like to be there and learn. I advice you to join!
Alumni Student
I love teachers's emphasis on a diverse liberal arts education in Rani Jai HSS. My skill level is significantly better since attending here!
Student
Apply for Admission to Rani Jai HSS